Before I begin, I hope the two artists don't mind me using their photos of the pieces I received - my camera has decided not to function properly!! Naughty thing...
anyway
...
The One World One Heart event really spoilt me! LOL Not only did I make some new friends, but I won 5 prizes, two of which I've already showcased on here.
I love jewellery, so when I found out that I had won a pendant from
DragonflyCreations Jewellery
, I was stoked!! :) Not only is Vicki a fellow Australian, but her jewellery is gorgeous!!! So, without any further ado...
click the photo to go to the DragonflyCreations blog
Isn't it stunning?? It's a piece of Picasso Jasper, wire wrapped, and can be worn two ways. This is the 'front'.  I can't wait to wear it!!

If you have the time, please check out Vicki's blog!! She has some beautiful pieces that she's made!! [One of the pieces I like was made for a 'Transylvania'-themed beading challenge, called
The Blood Countess
! It's dark, but very pretty...and took a long time to finish!!]
The 4th prize I received was from Julie at
Oakleaf Hollow
. It's a handpainted softball!!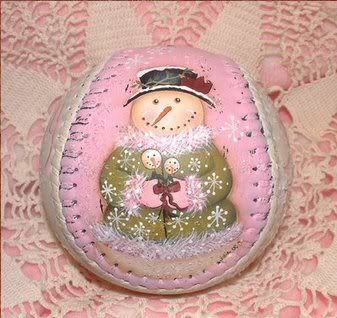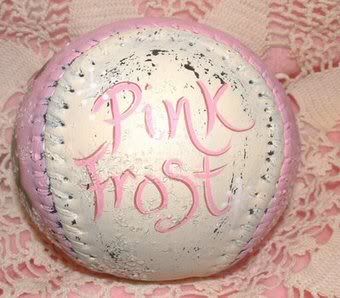 click either photo to go to the Oakleaf Hollow blog
Isn't it the cutest?!? I had never heard of anyone painting softballs, until I came across Julie's blog! It's such a great idea, isn't it? And didn't she do a fantastic job?? Along with the pretty softball, Julie included one of her handpainted tags, featuring a cute lil bunny on it! :)  I tried to scan the tag, but it turned out fuzzy, so I decided not to post it!! LOL

Anyway, please check out 
Oakleaf Hollow
...and Julie's 
Etsy store
, which has another painted softball for sale, as well as other beautiful works of art! :)
There's only one more OWOH prize left...and it's on its way...I have seen what it looks like, but I won't post about it until it arrives! :)

Until next time...

--Liv--